SR&D used to sell various accessories to complete the headphone amps, and the Rockmodules during their first years.

If you are lucky, you may find one of these rare Rockman Single Footswitch: built as a rock, universal, it has a battery inside that powers a green and a red LED - thus indicating if the switch is on or off.

It cannot start the engine of a Harley, but it's certainly because there is no footswitch jack on the bike!
The single footswitch was extended to a Triple Footswitch: the robust steel enclosure has the same profile as the Single Footswitch, and as shown on this graphics, the principle was kept for the Midipedal and the late Stompboxes.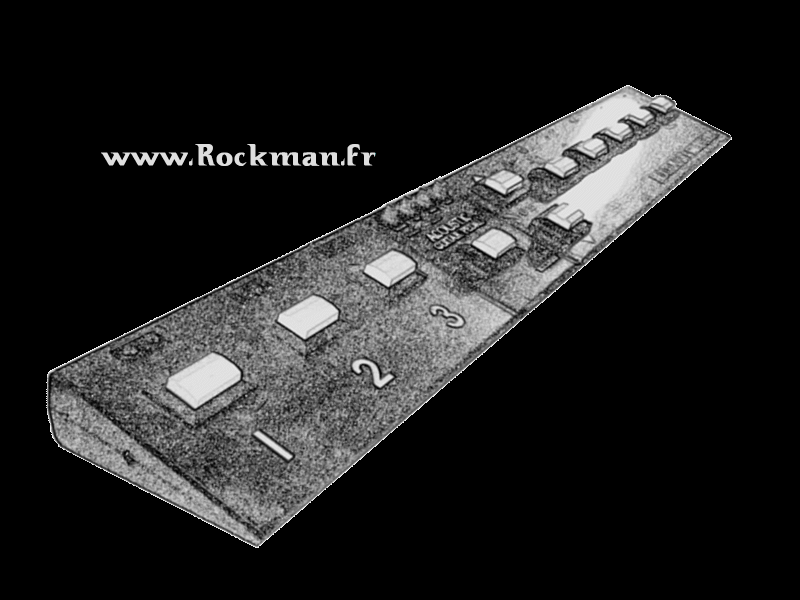 The Rockman Triple Footswitch is a funny device, that has a specific feature: it has an internal electronic timer, powered by four D batteries, that turns off the LED's after 15 minutes...

---
The Headphones amps accessories are difficult to find (they were rather fragile and aged badly). The headphones have disappeared most of the time, and finding original an SR&D headphones set in good shape is getting tricky.
Note that the Bass Rockman headphones are different: they can be recognized by their white logo, the guitar headphones having a black logo.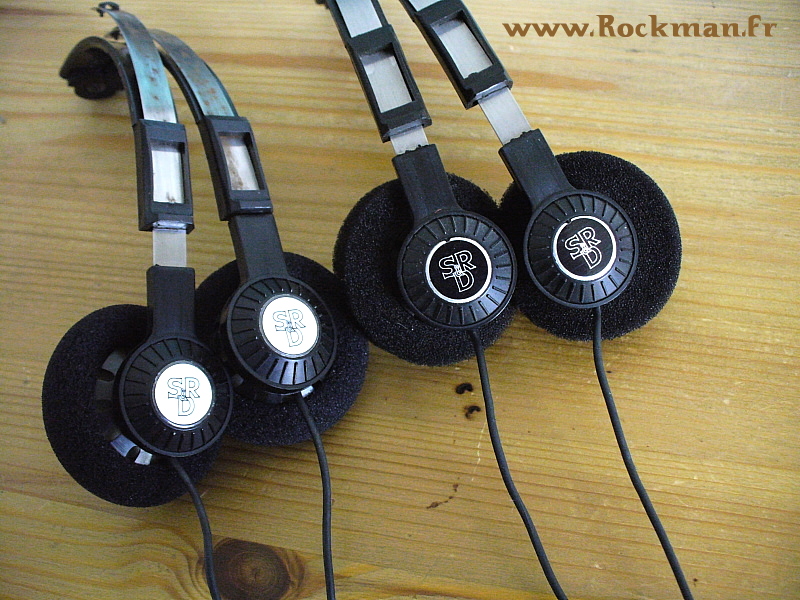 The headphones power-supplies are specific to the Rockman line: they are balanced +/-6V wallwarts that don't have a standard replacement.
There are two types of wall-warts. Here's the older model with its Rockadaptor (blue logo in the first years, then white logo):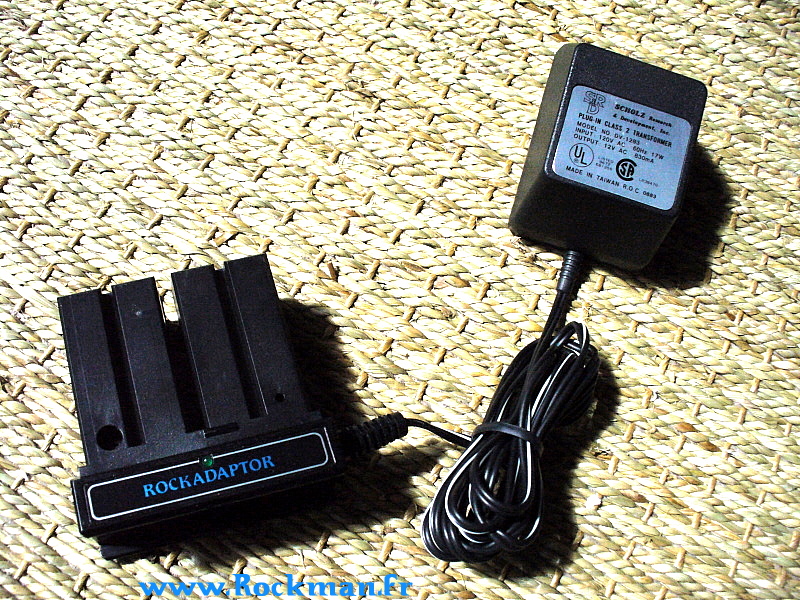 In these older models, the voltage regulation circuit is inside the Rockadaptor, and the wall-wart is directly connected to the Rockadaptor.
In 1986, SR&D added a TRS mini-jack on the headphone amps for the power-supply, and the wallwart had of course a male TRS jack. The Rockdadaptor was not discontinued, but these new items were just empty plastic adaptors with only a female TRS jack: they were used by people who owned an older Rockman. One could finally buy separately the wall-wart and the Rockadaptor.